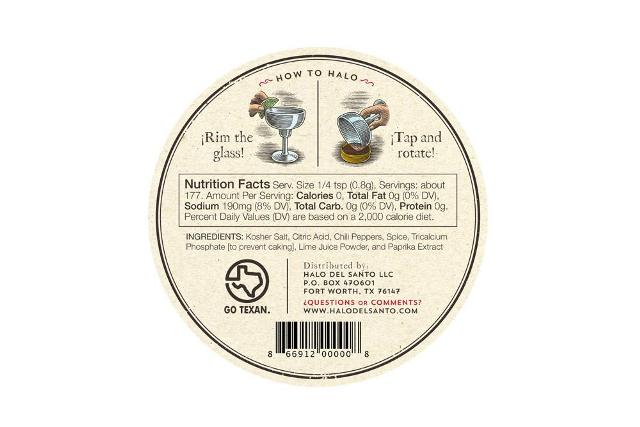 Halo del Santo

4025 El Campo Ave. Fort Worth, TX 76107
817-253-5552
halodelsanto.com
hola@halodelsanto.com

ABOUT:
Halo del Santo is an all-natural blend of kosher salt, fiery chili, and tart citrus for the perfect salted rim of any beer, cocktail or margarita. Using only the purest and freshest ingredients, we are proud of our spicy, salty, sour product that makes the perfect complement to any drink.
Comments
Add Comment
Please login to add comments!